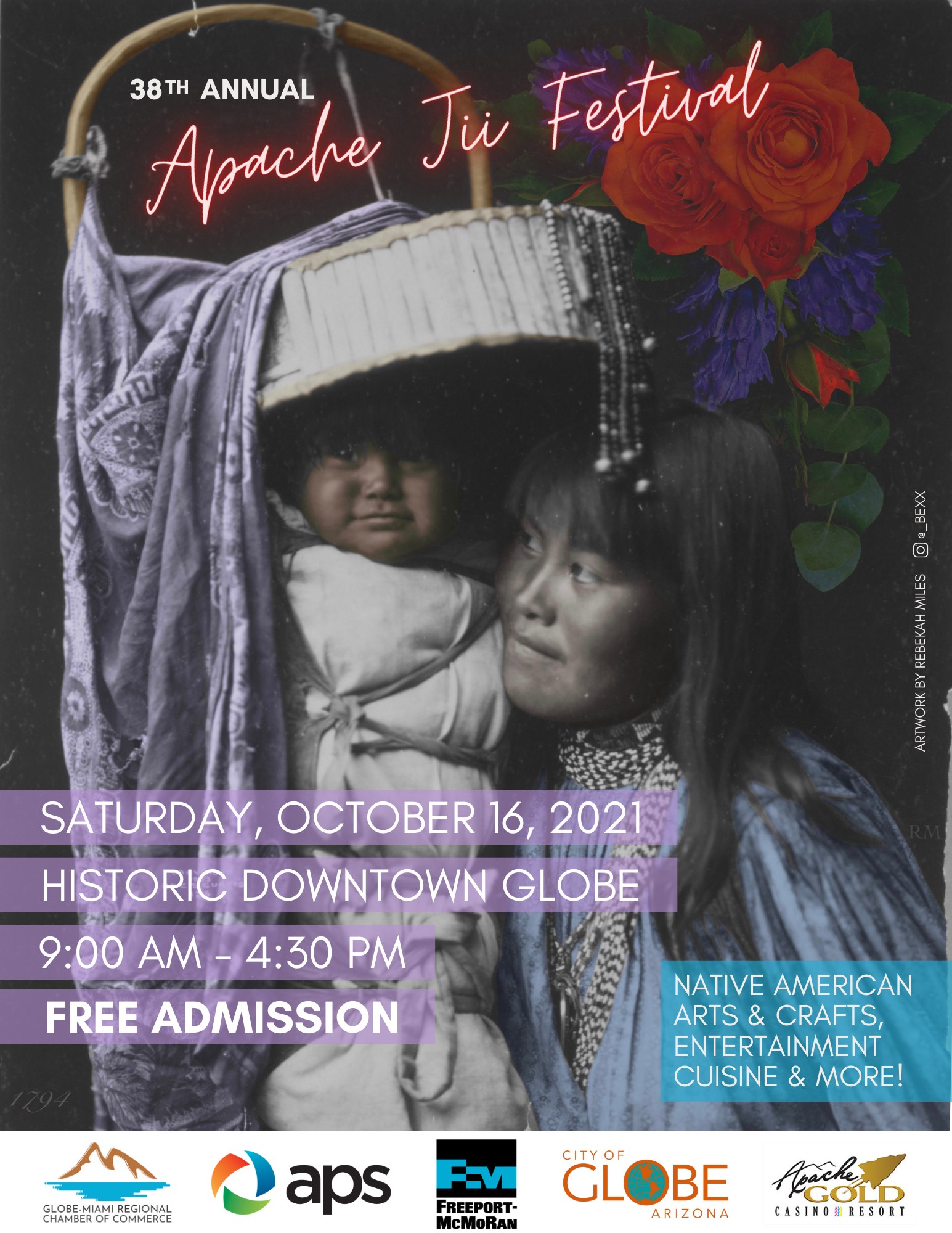 Apache Jii Festival
A full day of learning and fun for the entire family! Become engulfed in Native American culture as you enjoy perusing our vendor's booths, watching performers and trying new foods.
With performances running all day from start to finish, you can enjoy the sound of musicians playing drums, flute, singing and moccasins pounding as you watch traditional crown dancers and hoop dancers perform, as well as a special appearance from the APACHE skate team.
Taste the delicious flavors of fry bread, acorn soup, and many other Native American dishes that will be available.
There will also be four blocks of vendors selling artwork, handmade items and demonstrating their craft. You can find anything from beadwork, paintings and woodwork to basket weaving, live mural painting and pottery. There will be tons of quality, unique items that you cannot find anywhere else!